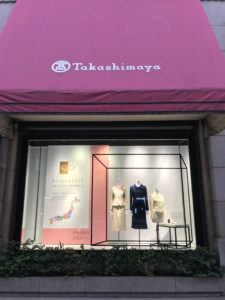 Kinuko Kusano, founder and former president of Tokyo Soir, was awarded the Medal with Blue Ribbon.
At the award ceremony, she wore a formal dress made of Abekichi's silk wool.
The formal suit made of the same silk wool is exhibited with the brand name of Tokyo Soir Dolce at display window on the first floor of Takashimaya from Feb 1 to Feb 14.