Company Concept
Creativity and Advance, Quality and Reliability
As a fabric manufacturer with more than 100 years history, we continue making traditional hakama fabrics. As for ladies clothing, silk and jacquard textiles made of organic fibers including cotton, hemp, wool are our main products. Our products are used by not only well-known domestic brands but overseas brands and, in special, highly acclaimed among them.
In order to meet our customers' needs such as piece dyeing, thread dyeing, high-mix low-volume production and shorter delivery period, we will discuss in detail with them at the planning phase and create products that our customers are satisfied with.
Company Profile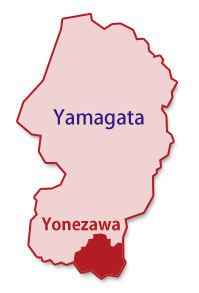 Located at the farthest south of Yamagata prefecture, Yonezawa city has been famous for its traditional fabric which has lasted since the Edo period. This fabric has been our leading regional industrial resource and approved as a trademark of "Yonezawa-ori".
We are making and selling Yonezawa-ori. Since its foundation, we have produced kimono fabrics and "Biryu" is our trademark brand mainly used for Japanese traditional trousers "hakama".
Launching a clothing fabric department and installing wide width jacquard looms in the early 1970s, we expanded our business field into western-style garment fabrics, becoming one of the few material manufactures in Japan which have both Japanese and Western-style clothing fabric sections.
Pure silk hakama fabric made in Yonezawa accounts for 90% of domestic production and is the main product of our kimono department. Our clothing fabric department focuses on producing silk materials and our main customers are apparel shops, department stores and their suppliers including fabric wholesalers and textile trading companies.
| | |
| --- | --- |
| Company Name | Abekichi Co., Ltd. |
| Address | 992-0045 Yamagata Prefecture 5 – 17 Central Yonezawa Central 2 – chome |
| Tel | +81-238-23-4674 |
| Fax | +81-0238-22-0619 |
| Officer | Representative Director and President Yoshihiro Abe |
| Capital | 30 million |
| Establishment | October 1952(founded in October 1905) |
| Business Contents | Textile manufacturing industry |
| Main Product | Women's clothing, men's clothing, knit, hakama area |
Company History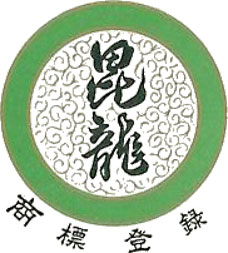 Founded by Kichizo Abe in 1905, our company marks 112th anniversary this year. He started developing and selling Korakuhei hakama fabric and gradually expanded a business sphere.
In 1952 when Taisuke Abe became the 2nd generation president, he established Abekichi Fabric Company Limited to launch a new brand "Biryu" and Biryuh-hira hakama fabrics.
Centering on hakama fabrics, our company have developed various kimono products such as men's kimono, obi belt, women's overcoat and liner, then put them on the market. In the late 1950s, one of our products received gran-prix at several national competitions.
The 3rd generation president Yukio Abe installed the wide width jacquard weaving machines in the factory and started clothing fabric department.
In 1990, our company was renamed to Abekichi and reorganized to a stock company. In 2009, Yoshihiro Abe took office as the 4th generation president.
We continue to create traditional hakama fabrics in the brand name of Biryu as a more than 100-year-old fabric manufacture. We are the only company in Japan which makes both Japanese and Western-style fabrics on the production site and sell them. Silk fabric skills cultivated through making kimono garments are handed over up to today and effectively used in clothing textile field.
| | |
| --- | --- |
| 1905 | Kichizo Abe Founded |
| 1952 | Abekichi Textile Industry ltd Establishment |
| 1952 | Taisuke Abe Assumed 0ffice as representative director |
| 1990 | Company name change Abekichi Co., Ltd. |
| 1990 | Yukio Abe Assumed 0ffice as representative director |
| 2009 | Yoshihiro Abe Assumed 0ffice as representative director |