Proof of technology and quality in Japan「J∞QUALITY」Certification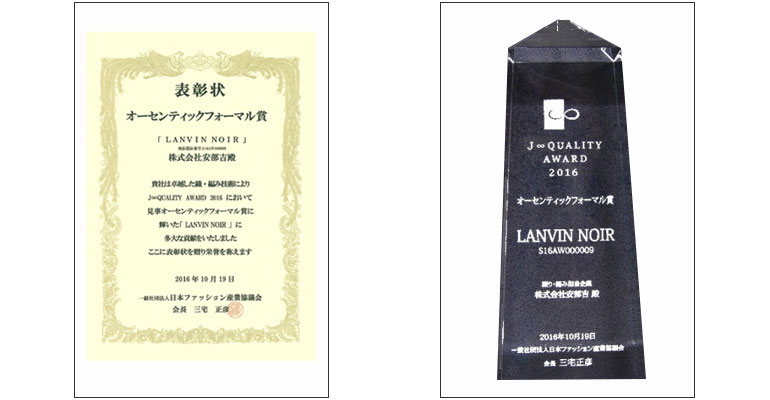 We are certified as "J∞QUALITY" company by Japan Fashion Industry Council. "J∞Quality" is a brand whose calling is to eternally pursue high quality that Japan is proud of and let the world know it. Three principles of this branding strategy are: 1) pure made in Japan, 2) elaborate skills and imagination that only Japan can take on, 3) safe quality and reliability that who produce the product are identified. We want apparel makers and end-users to understand this concept when they purchase our products.
A formal suit LANVIN NOIR presented by the major formal wear company Tokyo Soir won 2016 Authentic Formal Award of "J∞QUALITY". This award is prestigious in that only 11 items are selected among 500s produced in the year. Our yarn product Misuzu-nejiri is used for LANVIN NOIR.
Publication